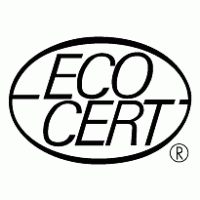 Dear All,
This has been long in the making! We are bombarded everyday with products claiming they are organic, natural, non toxic (whatever that means), chemical free (as if that was possible considering everything is a chemical including water) and it so hard to learn how to navigate and choose what is actually an organic product and what is worth our money.
In our help in the past decade came the organic certification bodies. Unfortunately so many have been created with different purposes and standing for different things that sometimes it looks even more confusing.
With this post and the ones that will follow, I would like to make some clarity on the different certification bodies and explain to consumer what they stand for but also, I admit, I would like to remove a weight from my chest.
Let's start with the ladder: there is nothing that forbids any company to write organic or natural on their packaging, do not blindly believe what is written or said about a product. Read the INCI and ask questions if you can and want or simply rely on products that are certified organic.
Having your product certified means that you have to undergo strict procedures, inspections and you can only formulate your products from a selected list of approved ingredients and suppliers. Very often people wonder why two products with apparently the same ingredients show a big difference in price if one of them is ECOCERT approved… well that is because the quality of those ingredients is very different and the ECOCERT approved ones have a much higher cost for a company. On top of that the company itself will have more costs related to ECOCERT and the inspections.
That label that you see on the products is a guarantee of quality and it does not come for free.
I want to start today with ECOCERT because they are one of the first and also a trendsetter.
So when we choose an ECOCERT product what does this mean? I let them speak for themselves:
The basic principles of the ECOCERT standard
To ensure an environmentally friendly cosmetic product, the ECOCERT standard lays down:
1. The use of ingredients derived from renewable resources, manufactured by environmentally friendly processes. ECOCERT therefore checks:
The absence of GMOs, parabens, phenoxyethanol, nanoparticles, silicon, PEGs, synthetic perfumes and dyes, animal-derived ingredients (unless naturally produced by them: milk, honey, etc.).

The biodegradable or recyclable nature of packaging.
2. A minimum threshold of natural ingredients from organic farming to be reached to obtain certification:
For both labels, ECOCERT Standard imposes that a minimum of 95% of the total ingredients come from natural origin.
For the natural and organic cosmetic label: 
A minimum of 95% of all plant-based ingredients in the formula and a minimum of 10% of all ingredients by weight must come from organic farming.
For the natural cosmetic label:
A minimum of 50% of all plant-based ingredients in the formula and a minimum of 5% of all ingredients by weight must come from organic farming.
/!\: Some ingredients very frequently found in cosmetics (water, salts, minerals) cannot be certified as organic because they are not sourced from farming. For example, shampoos and some creams, mostly composed of water, contain between 10% and 40% organic ingredients, and always 95% natural ingredients. An essential oil, which does not contain water, can be up to 100% organic ingredients.    
3. On site audit is performed by an ECOCERT auditor
It sounds very good right? I hope this helps guiding through your choices and understanding also the different price ranges.
I can speak for myself and my company saying that Ecocert is always available for any discussion and they perform very thorough annual inspections of suppliers (also of packaging)  manufacturers and sellers. More and more entities are aligning with ECOCERT/COSMOS standard.
But they are of course not the only one…next post will be about another one dear to me!
Stay tuned!
Ari
Sources:
1- http://www.ecocert.com/en/natural-and-organic-cosmetics/